~ A guide to the consumption tax increase for visitors from abroad and foreigners living in Japan ~
Wovn Technologies, Inc. (Head Office: Minato-ku, Tokyo / CEO: Takaharu Hayashi), maker of the website and app localization service WOVN.io, has made public a free guide for visitors from abroad and foreigners living in Japan explaining the upcoming consumption tax increase in Japanese, English, and Chinese.
■Overview
An increased consumption tax of 10% will go into effect beginning October 2019, and various media outlets explaining the new tax rates can be seen daily. With the amount of inbound tourists increasing by the year and a record 2.73 million foreigners living in Japan as of the end of 2018, the presence of foreigners continues to grow in Japan.
WOVN.io has taken on the task of explaining the new tax system in a simple and easy to understand guide in Japanese, English, and Chinese (simplified and traditional).
These efforts will help propel the usage of a multilingual guide by foreign consumers in Japan as well as at stores serving foreigners.
■About the Guide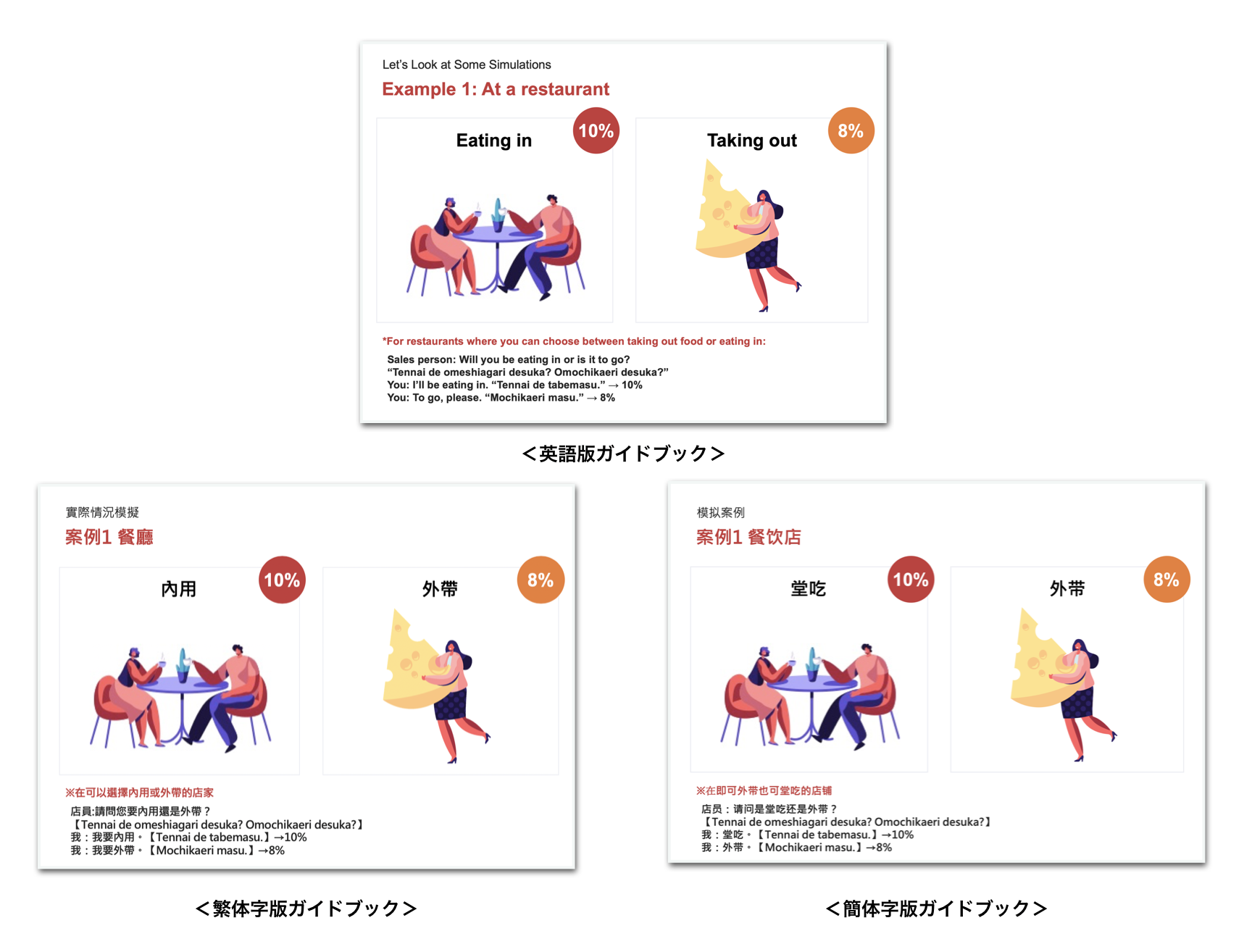 Release Date:September 12, 2019
Languages: Japanese, English, Chinese (simplified and traditional)
■Looking Forward
The goal of localizing website and app content with WOVN.io has always been to provide a service that lets people throughout the world access data in their native language.
Offering a guide in multiple languages allows not only Japanese citizens but also foreigners to access needed information and fosters the equal distribution of information, which is a current social issue in Japan.
■About WOVN.io
Driven by the mission of making data available to people around the world in their native language, WOVN.io provides solutions of over 40 language options for websites and applications to help strengthen their global business strategies. This platform is now being used on 15,000 websites, including those of major corporations and can be used on existing websites and apps, eliminating extra costs and labor associated with localization system development, site operations, and translation.
Company Info
Company : Wovn Technologies, Inc.
Location : FBR Mita Building 801, 4-1-27 Mita, Minato-ku, Tokyo 108-0073
CEO : Takaharu Hayashi
Founded : March 2014
Capital : 1,600.81 million yen (including capital reserve) as of June 2019
Service : WOVN.io, a website localization service and WOVN.app, an app localization service
Links: WOVN.io – https://wovn.io/ja/・WOVN.app – https://wovn.app/ja
Inquiries
Wovn Technologies, Inc., PR Contact – Ms. Sato
pr@wovn.io
03-4405-9509