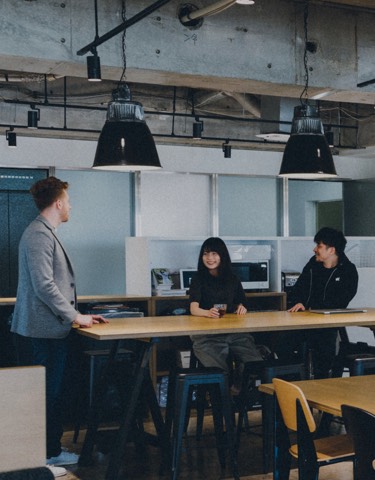 Summary
"Localize the Internet."
This is the tagline for WOVN.io and it defines our thinking. Simple solutions with global ambitions.
We're looking for a mobile (iOS/Android) and web developer with an interest in working on a global team. We are an agile development team using the SCRUM development methodology.
The applicant who fills this position will start work on a new project for mobile app localization. As such, we don't currently have a technology stack or environment specified for mobile app developers.
Who we're looking for: Engineers who share our mission and values Engineers with a specialty or specific strength Engineers who are self-reliant with good time management skills
Requirement
Basic computer science knowledge and skills
High programming proficiency
Experience localizing a mobile app
Interest in languages/internationalization
Technology stack
Vue.js framework
Webpack
TypeScript
Ruby on Rails
Nice to have
Extensive experience localizing mobile apps on both iOS and Android platforms
NoSQL databases and/or relational database architecture
Database performance tuning
Quality Assurance
Continuous integration
Large systems development
Server/internet security
Joel test
Source control
Daily builds
Bugs fixed before writing new code
Specs
Best tools that money can buy
Code screening
One-step build
Bug database
Up-to-date schedule
Quiet working conditions
Testers
Hallway usability testing