A service specialized for reservations and introduced to businesses from major industry players, to small and medium enterprises
What kind of service is ChoiceRESERVE?
It's a system through which one can manage reservations in just about every kind of industry, ranging from wedding venues to insurance, to lectures to athletic clubs.
It's the kind of service you use very frequently without even realizing it.
Many of our clients already had their clients list, but there are several cases where companies have been able to attract new clientele to their own sites and have adopted the reservation functionality as an added value to that.
We have over fifteen years of experience as a cloud service aimed at solving the challenges associated with reservation management.

Reserve LINK partnered WOVN.io to meet their customers' needs
What prompted your partnership with WOVN.io?
Initially, we developed ChoiceRESERVE based solely on the assumption that we would serve a domestic market, and therefore didn't consider any multilingual compatibility.
One day, we had a client who provided experiential programming to tourists come to us and say that they wanted to be able to accept reservations in English and Chinese. We looked over a variety of multilingual services and discovered WOVN.io.
Many non-Japanese will give up on attempting to make a reservation altogether if the reservation page is only in Japanese. Some non-Japanese potential customers will make inquiries by phone, meaning our clients have had to maintain a regular bilingual staff to handle those calls.
This double need of labor resulted in a feeling for those of us who provided reservation management systems that the value we offered was essentially halved.
That WOVN.io offered an immediate solution to this problem was a major help to us.
WOVN.io offered a smart solution to the added expense and effort needed to develop an additional multilingual functionality
How would you have handled this issue without using WOVN.io?
It would have been impossible to develop the system in multiple languages from scratch. That alone would have meant great effort and expense. When we introduce clients to WOVN.io, they're so happy they don't have to go through all that. I can't imagine going with anything other than WOVN.io for our multilingualization. And I think there are other companies out there who would say, "if only we had known about that before we'd developed a multilingual service as well!"
A+ compatibility with our service; change between languages instantaneously
How is using WOVN.io in practice?
To verify whether our clients would use it or not, we first got our own WOVN.io account. We went to the ChoiceRESERVE management screen and placed a WOVN.io tag and—bam!—there was a language switching widget right there. And we said, "Oh wow, this is going to work!" Ha ha!
Because the ChoiceRESERVE management screen was structured in such a way that it could be played with and we could incorporate tags from external tools, the integration went very smoothly. The compatibility was excellent.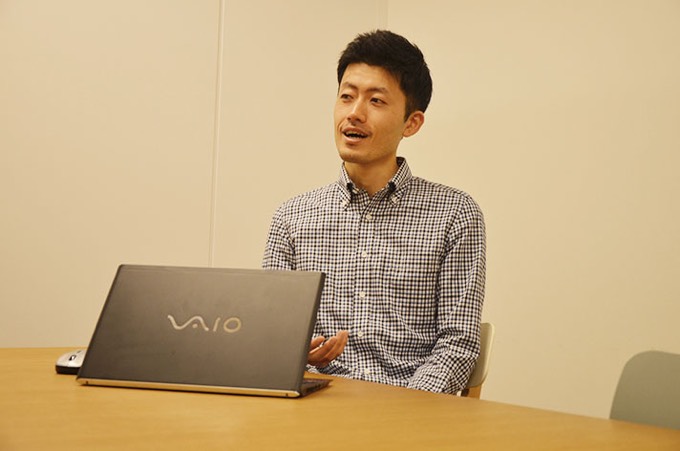 We can feel at ease guiding clients to WOVN.io because it supports them closely
How did your clients respond to the introduction of WOVN.io in practice?
Simply introducing the WOVN.io service to our clients—the introductory guidance and explanations and the support we received during and after the introduction from WOVN.io was incredibly thorough, and our clients are using it with real peace of mind.
Our clients can now accept reservations from non-Japanese through multilingual reservation pages, and we've heard that multilingual staffers are no longer pressed by the duties of having to handle reservation phone calls.
WOVN.io brings the merits and added value of multilingualism
How is the fee rate structure for WOVN.io?
Some of our clients are concerned that they have to pay fees for both ChoiceRESERVE and WOVN.io, but once we explain the difficulties in creating a multilingual system and the merits of having the system be multilingual, they respond positively—they certainly want to use it. Many companies have launched multilingual reservation pages using our reservation system along with WOVN.io in practice. We feel that WOVN.io brings added value to our clients.
We can control the content of the translation and clearly communicate our meaning
Which features of WOVN.io please your clients?
Clients in the tourism industry take proper nouns such as place names and the names of their special plans seriously. You can't have a reservation site that doesn't accurately communicate the names of services to customers who visit their website.
With WOVN.io, you can edit the results of machine translation and enter in your preferred terminology using the dictionary function ahead of time. Our clients have perceived the benefits of introducing WOVN.io because it doesn't just translate, it also allows them to accurately communicate what services they offer.
WOVN.io is a multilingual interaction specialist that helps us to solve our clients' challenges
What do you expect from WOVN.io from now on?
We don't want to merely offer WOVN.io multilingualization tools to our clients, we want to work with our clients and solve their issues.
Just because you put up a reservation system doesn't mean the customers will come; you also have to set up multilingual support on the site you use to attract customers. I think it's not enough that our system is multilingual—the sites that are associated with it also need to be multilingual.
Judging from the results of introducing WOVN.io, their expertise and know-how regarding website multilingualization is clear. It encourages me to continue solving our clients' issues together with them as a reassuring partner.
Usability for foreigners visiting Japan to seamlessly book reservations for any kind of services
Please tell us what you think about the outlook for multilingualization from here on out?
Recent trends in tourism from overseas to Japan have showed that, rather than simply going on excursions or sightseeing around cities, visitors want experiential services. They use the lodging facilities they stay at as base points for visits to museums or factories and they participate in activities and tours that allow them to get into contact with Japanese history or culture.
For these experiential services, we think this will inevitably lead to a need for the handling inbound traffic on reservation sites. People are more comfortable when they can conduct transactions in the language they're most familiar with, whether they're buying goods or services or whether they're making their purchases in a brick-and-mortar store or on the web.
We're grateful that visitors to Japan have taken such an interest and we want to meet their interest halfway by facilitating more enjoyable travels and cultural experiences by reducing the stresses and miscommunications caused by the language barrier.